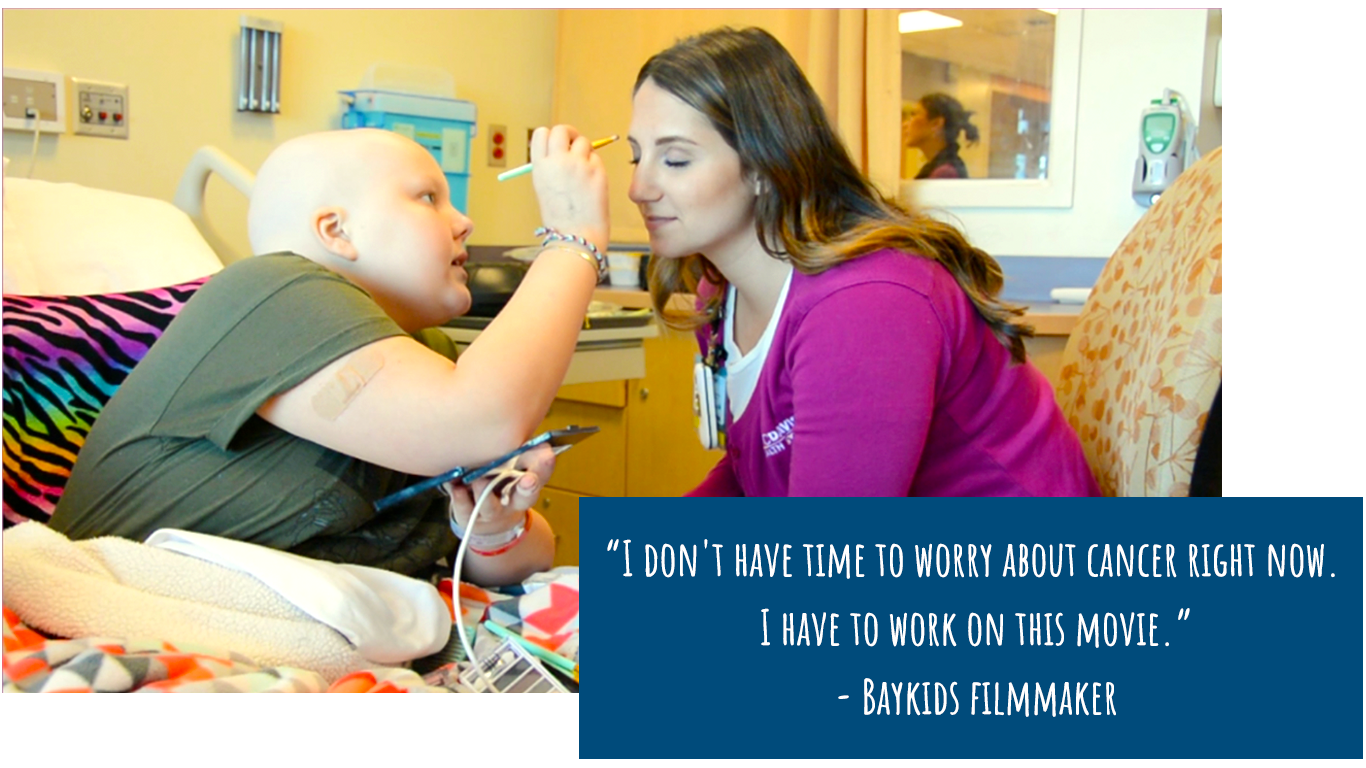 Kids with Cameras and Stories to Tell
Our mission is to empower children with serious illnesses to express themselves through the power of filmmaking.
Children with serious medical conditions face overwhelming challenges—scary and painful medical treatments, isolation from friends and family, and the emotional toll of uncertain futures. Filmmaking gives children a way to leave behind the medical world and just be kids again. Instead of children with illnesses, they become kids with cameras and stories to tell. They become directors, writers, animators, and actors. Instead of patients with little control over their situation, they become confident filmmakers who can create anything their imaginations dream up.
Creative Expression, Inspiration, and Connection
Our filmmaking programs give children a way to take control of something creative and important at a time in their life when they have very little control. We help kids find their unique story and express it through filmmaking. As kids learn new skills and immerse themselves in the creative process, they gain a much needed sense of pride. While they make movies, are celebrated in red-carpet events and online, and receive inspiration in workshops with film and tech industries professionals, children learn that their illness cannot drown out their voice or dim their boundless creativity.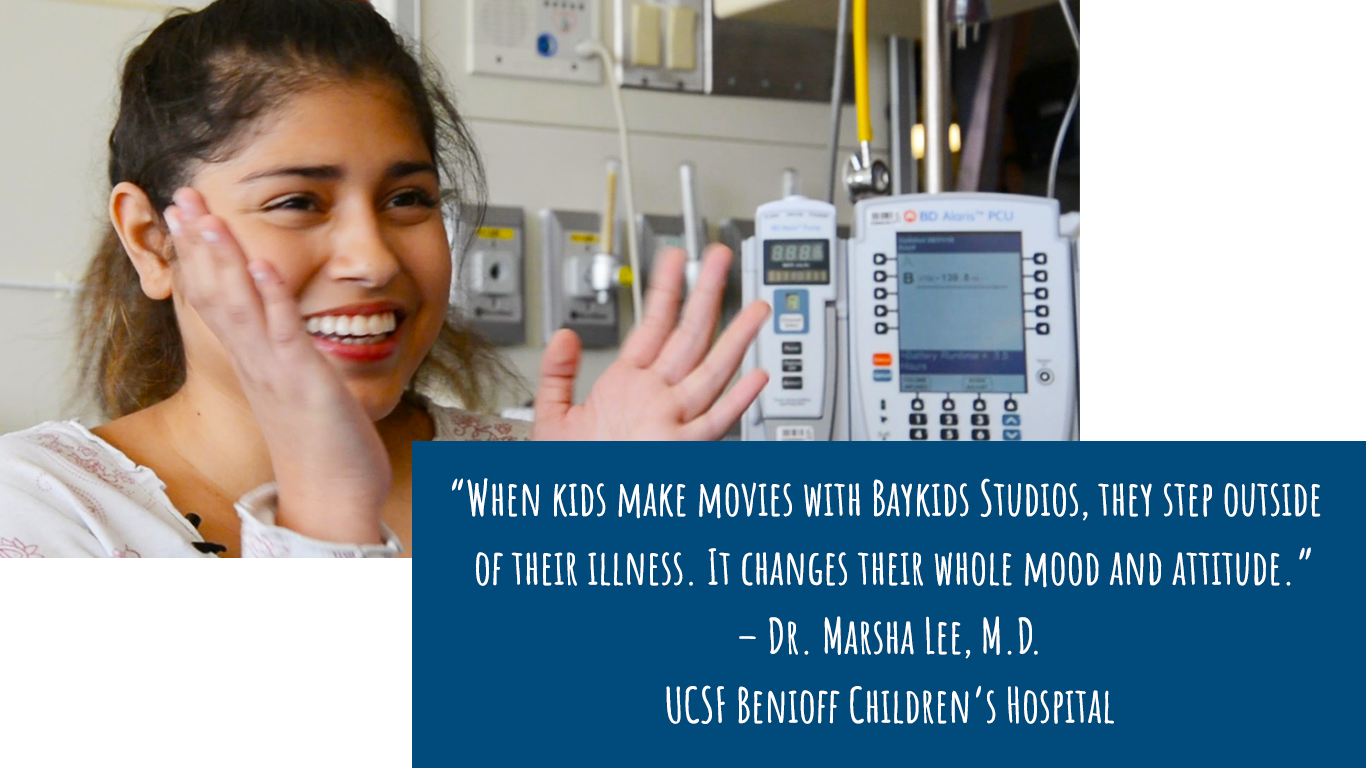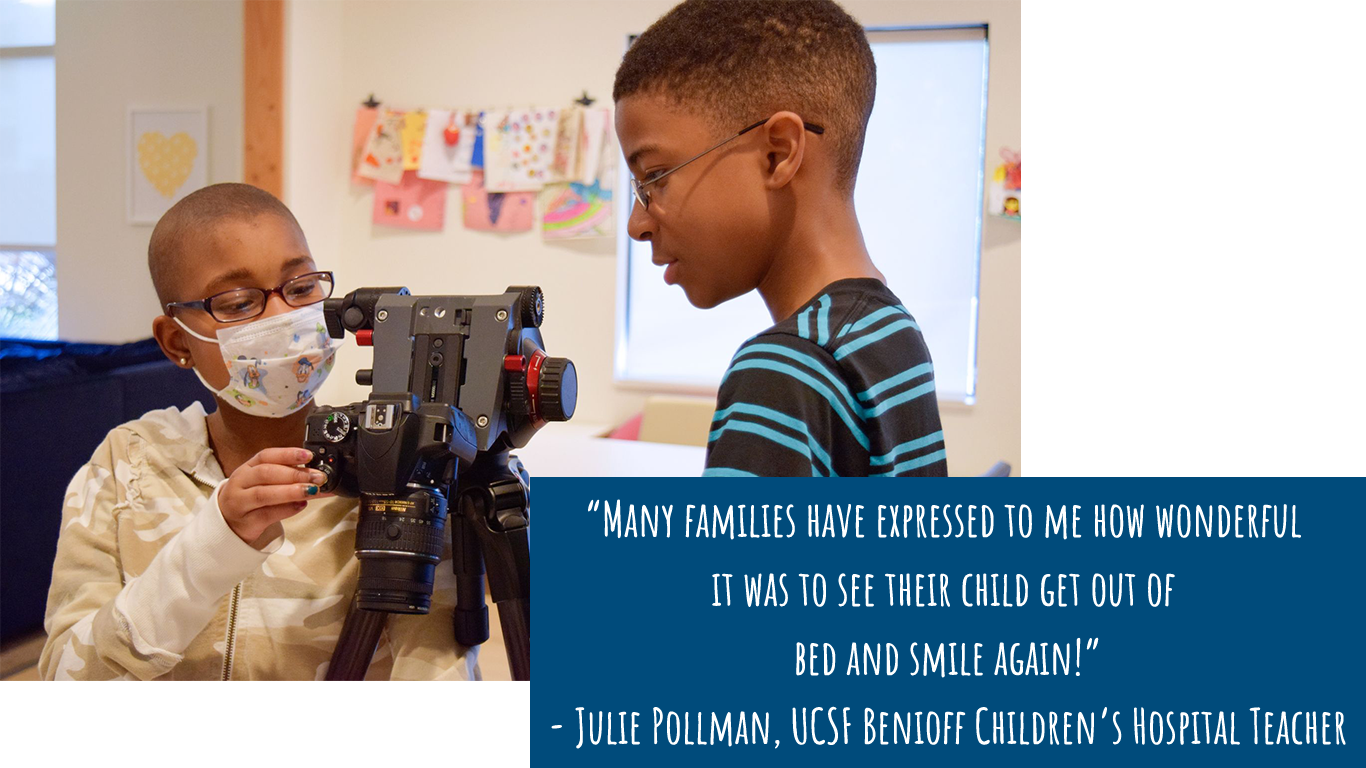 In-Hospital Filmmaking
Baykids' clinically trained professional filmmakers bring cutting-edge digital filmmaking equipment into the hospital to help kids make videos. Kids develop story ideas, write scripts, create props and sets, learn animation, act, and direct films. We honor and nurture each child's unique vision. Some kids are driven to explore their illness, others want to have fun creating a fictional story, while others want to make a movie to help other kids going through illnesses. Our program is tailored to the unique needs and desires of each child.